Get in touch to make your marketing easier and more effective with professional photography!
Please look over the Pricing & Info page before filling in a booking request or emailing your enquiry.
Enquiries can be sent via:
Or give me a call so we can discuss what goals and outcomes you desire for your project. 
You may find my FAQ page useful for answering some questions you have.
For Tips and Insights about commercial photography, please visit my Blog.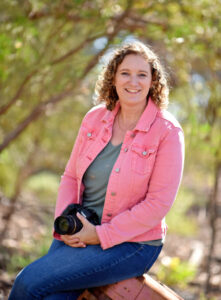 When and Where….
flexibility is important.
Being available for my clients, when and where they need me, whether it's weekday working hours, after hours or weekends, is important to my clients so it's important to me. 

Recognise that you can't do it all yourself.
Too many businesses waste hours trying to find the right photos for their marketing needs by pouring over photo libraries on their phone, folders on their computers, and violating copyright by copying and pasting from the internet, and eventually compromise when they can't find one that suits their needs. Blurry, over-exposed, over-saturated, ugly photos just don't cut it in today's media. Professional photography by Riverland Commercial Photography will provide you with photos specific to your needs that fit with your marketing plan, making your job easier and your marketing more effective at attracting your ideal client.
We will certainly be in touch in the near future to have you back again for more photos. Thank you once again for providing us with such awesome memories.
In the last 12 months we have contacted Jannette to capture the following - individual photos and group shots of our Board of Directors and our Executive Team, and then more recently our Official Opening of the new large project facilities at our Renmark site. It is wonderful to have these important events captured and the people that attend.
Amazing!!! Thank you so much for doing those so quickly. They look fantastic!
The images you sent through are great – there's a good mix there of industry-specific stuff, as well as general stuff. It will certainly go a long way towards helping establish a library of images.
I would highly recommend Jannette, we had a lot of fun with our shoot, and the images are amazing. Jannette had many great ideas and together we created the look I was wanting.
The photos look fabulous.
We were all very impressed how quick and easy the whole process was, thank you!
We found Jannette to be very professional and she worked tirelessly to bring us the wonderful photos we were after.
Jannette has assisted me in having cherished images of an amazing experience. I am very grateful and would highly recommend her services!
Wow, you are super efficient! Thank you so much! They look absolutely amazing 🙂
They are fabulous!! Thank you so much.
Wow Jannette. Amazing work, thank you.
Jannette is super flexible, easy to get a long with, super-fast turnaround on accessing your photos, and above all, the photos are of high quality and she captures what you are wanting and extra. We will definitely be coming back to Jannette for future photos required for the business.
We found Jannette to be very professional and she worked tirelessly to bring us the wonderful photos we were after.
Thanks Jannette, we really appreciated your involvement on the day – the photos look great!
Thanks Jannette – we are really happy with the job you did – and what has come out...just fantastic.
Thank you so much! They are awesome! The kids had so much fun this afternoon, you are a gem! Thank you. Great communication, reliable, flexible, fun and the photos were exactly what we were after!
They are great and thanks so much for the speedy turn around.
The photos look awesome Jannette.
They are amazing thank you. Very happy with them.
Jannette was very easy to deal with and made the process of arranging and having corporate photos enjoyable. Her attention to detail and knowledge of photography was impressive and we had the photos available to us within a day or so. Thanks Jannette!